ÁNGEL G. PIÑERO > TEATRO REAL
The artistic project behind the Teatro Real has led to its current position as one of the main international opera centres and a benchmark for Spanish cultural institutions. Its artistic program seeks excellence, with an interest in both traditional repertory and contemporary forms, including 20th-century music and the newest avant-garde, with a firm commitment to providing the public with a place where they can discover the trending artists and contents creators. It also pays special attention to new audiences, and to popularising opera among children and young people.
2017-2019 BICENTENARY OF THE TEATRO REAL AND 20TH ANNIVERSARY OF ITS REOPENING
From January 2016 to the end of 2018, the Teatro Real celebrated two important anniversaries: 200 years since it was founded in 1818, by order of King Ferdinand VII; and 20 years since its reopening in 1997 after a pioneering, complex architectural restoration which made its stage a benchmark among its peers, both for its sophisticated theatrical technology and for its functionality.
The commemoration of both events was classified as an "event of exceptional public interest" in the 2015 State Budget, in recognition of the historic role of the Teatro Real.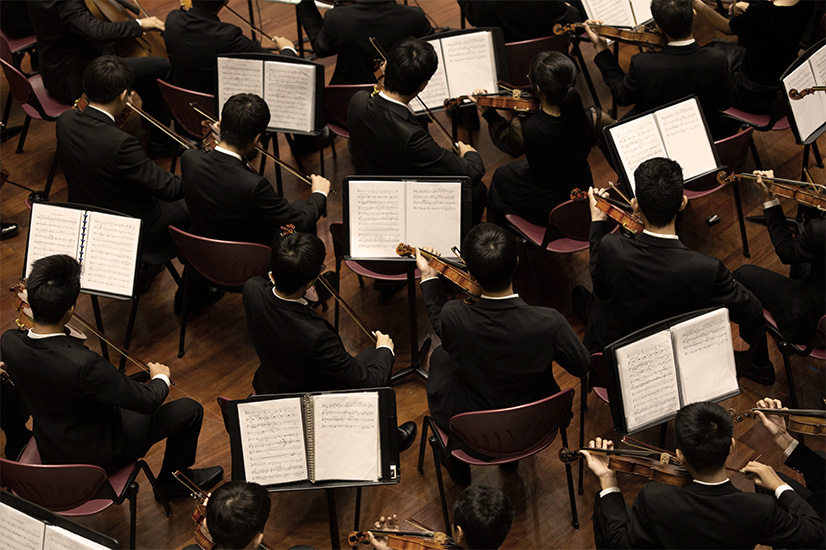 The commemorative programme included an extensive artistic schedule and different institutional initiatives and events publicising the occasion, which among other goals contributed to establishing opera as a centre of culture in Spain, making it accessible to younger audiences, and enhancing the international role of the Teatro Real.
Two main themes were pursued during these three years: broadening the Teatro Real's repertory of operas and working to make opera more popular and accessible in Spain, while recovering its heritage.
2020-2023 Teatro Real, close to you. Opera social dissemination programme
In May 2020, the Council of Ministers approved the "Plan de Fomento de la Ópera del Teatro Real" under the title "Teatro Real, cerca de ti". Programme for the social dissemination of opera" as an Event of Exceptional Public Interest (AEIP).
This programme covers three artistic seasons 2020-21, 2021-22 and 2022-23, and its main objectives are to get closer to citizens, being more permeable and closer to society, and popularisation, through various activities (when the health situation allows it) to bring opera to the streets.
TEATRO REAL, AWARDED AS THE BEST OPERA COMPANY IN THE WORLD AT THE INTERNATIONAL OPERA AWARDS 2021.
The quality of its artistic programming has led the Teatro Real to be nominated as Best Opera Company for its productions during 2019.
See more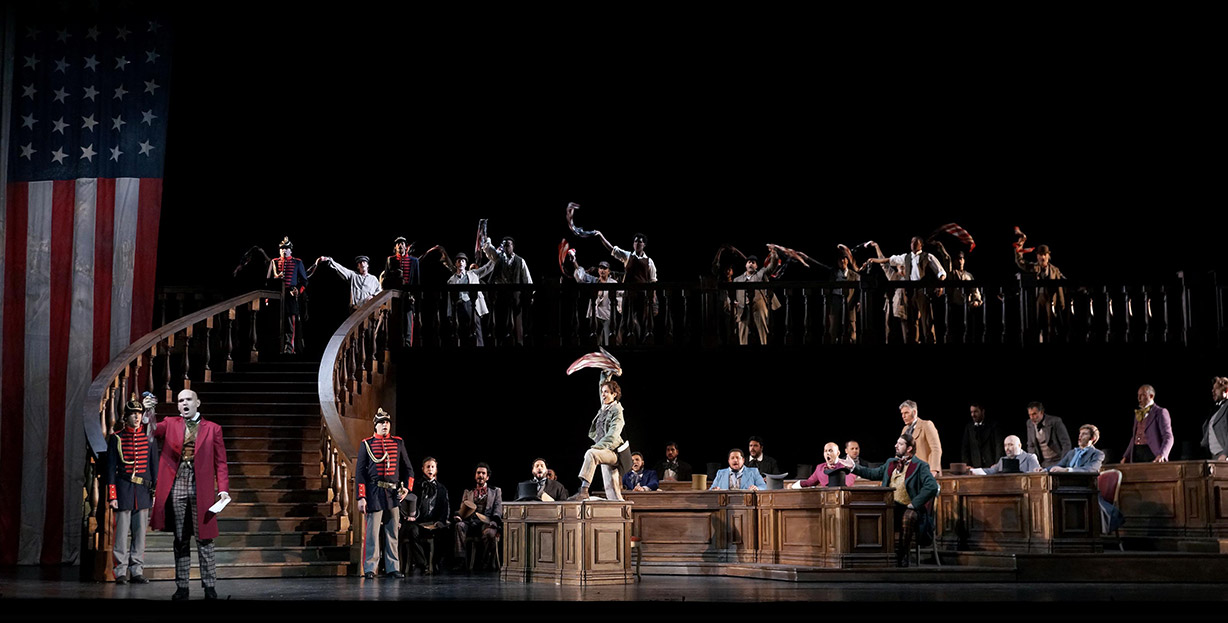 The Teatro Real in the media
EXPANSIÓN (24/11/21) Teatro Real, galardonado como el mejor del mundo
La temporada número 100 del Teatro Real cuenta con un programa repleto de obras y estilos. Su incesante actividad durante el confinamiento y su arriesgada (y exitosa) apuesta por retomar la actividad le ha convertido en un referente mundial. ¿Su objetivo? Volver a llenar.
Con responsabilidad e ilusión". Así resume Ignacio García-Belenguer, director general del Teatro Real, su sentir ante el inicio de la temporada 100 de la historia del coso madrileño y la 25ª desde su reapertura. El curso 2021-2022 será el de la recuperación, pero también el de las dudas, ya que la pandemia que ha hecho que el mundo entero se tambaleara no permite predecir cómo será el futuro.
Sin embargo, el Real ha preparado un programa repleto de estilos y épocas en el que se podrán disfrutar 16 óperas, entre las que destacan La Cenerentola de Rossini, que arrancó la temporada el pasado 23 de septiembre y que vuelve al Real tras 171 años; el estreno absoluto El abrecartas de Luis de Pablo o una nueva producción de Las bodas de Fígaro dirigida por Lotte De Beer.
También habrá espacio para tres programas de danza, nueve conciertos -más los seis de Los domingos de cámara-, ocho producciones para niños enmarcadas dentro de El Real Junior y cinco proyecciones de producciones propias que forman parte del ciclo Ópera en Cine.
EUROPAPRESS (12/11/21) Los Reyes presiden el estreno de 'Parténope' en el Teatro Real
Los Reyes Felipe y Letizia presiden este sábado 13 de noviembre el estreno de la ópera 'Parténope', de Georg Friedrich Händel, por primera vez en versión escénica en España. Esta obra rescata el lado más divertido del compositor alemán en una adaptación que también jugará con la "fluidez de géneros".
Será la segunda vez en esta temporada que los monarcas acudan al coliseo madrileño, ya que también estuvieron presentes el pasado 23 de septiembre con la apertura de temporada del Real.
 "Parténope es una reina muy poderosa que estará rodeada de hombres que tienen el rol de contratenores –los 'castrati' concebidos en la versión original–. Me gusta esa actitud moderna hacia el género y la sexualidad que tenían en aquella época. De hecho, deberían volver los 'castrati'", bromeaba el director de escena, Christopher Alden, en la presentación de la obra.
EL DEBATE (25/10/21) Música en el Teatro Real para celebrar el Día Mundial de la Ópera
El 25 de octubre se celebra el Día Mundial de la Ópera. El Teatro Real lo celebra a las afuera del teatro con un evento al aire libre en la Plaza Isabel II.
EL PAÍS (10/05/21) El Teatro Real de Madrid asciende al olimpo de la ópera
El coliseo madrileño es reconocido como la mejor compañía del mundo por su programación de 2019 en los premios más importantes de la lírica, los International Opera Awards. El tenor español Xavier Anduaga es distinguido como mejor cantante joven.
El sueño se ha cumplido. Veinticuatro años después de su reinauguración, el Teatro Real de Madrid ocupa ya un puesto de honor en el olimpo de la lírica tras ser distinguido este lunes en los International Opera Awards como la mejor compañía del mundo por su programación en 2019. Es el premio gordo de los considerados Oscar de la lírica, que coloca definitivamente a la institución a la altura de grandes casas como la Metropolitan de Nueva York, la Scala de Milán o la Royal Opera House de Londres. Es también el reconocimiento a la pertinaz trayectoria de un coliseo que emergió en 1997 tras un silencio de setenta años en los que permaneció cerrado y que apenas ha necesitado dos décadas para reavivar en Madrid la llama de la lírica y hacerse visible en el mapa mundial de la ópera.
Teatro Real is located at Plaza Isabel II s/n, in the centre of Madrid. 
The best way to access Teatro Real is through public transport, since traffic in Madrid complicates sometimes, especially during Christmas, the access to the city centre.

Plaza de Isabel II:lines 3, 25 and 39
Sol:lines 5, 15, 20, 50, 51, 52, 53 and 150
Calle Mayor: line 3
Plaza Callao: line 44, 75, 133, 146, 147 and 148
Plaza de Santo Domingo: lines 1, 2, 46 and 74
Plaza Mayor: lines 17, 18, 23, 31, 35 and 65